Red Matter is a technology vendor that develops Value Added Services for mobile and fixed line operators.
Red Matter provides scalable, resilient technology that drives customer acquisition and reduces churn value through network-based voice services and applications.
For operators, Value Added Services represent a unique opportunity for differentiation while, for new entrants, they represent a core area to establish a new brand for market participation. With revenues from airtime decreasing, Red Matter offers services that will grow revenue and margin, not replace it. Red Matter takes the pain away from creating targeted, specialised offerings for today's sophisticated customer. Network-based services such as Mobile Voice Recording and CRM integration can be enabled within weeks not months.
More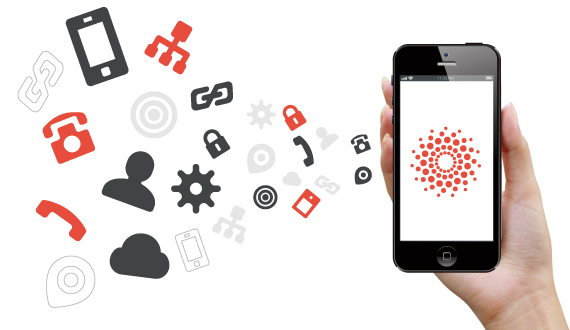 What we do
We are experts in developing Value Added Services for MNOs, MNVOs and Telcos worldwide.
Red Matter will partner with you to provide best-in-class voice services without the need for you to invest time or resource in building complex applications in-network.
Red Matter develops unique, innovative Value Added Services that drive customer loyalty and improve ARPU with high-value, high-margin customer offerings.
Red Matter adds value to voice, for example, with services such as Mobile Voice Recording, Call Control, or integrating voice with business platforms such as CRM systems
Our team excel in developing highly-targeted technology-driven value propositions that entice and excite your customers.
More
Global footprint with data centres in 4 continents
Highly skilled & experienced team that specialise in voice apps
Cloud-based, service delivery is fast and scalable
Resilient, scalable, load balanced infrastructure & technology
Modular architecture designed to meet evolving needs
Global carrier grade SLA (99.999%)
Our Team

Our highly skilled and experienced team specialise in the design, development and deployment of Value Added Services for voice communications that are network-based, market-leading and scalable.

They have detailed knowledge and experience in building voice services for enterprises that meet various compliance regulations and best-practices.

Neil Hammerton

CEO & Co-Founder of Natterbox since its inception in 2009. Neil leads by example and is very much a 'hands on' CEO.

Inspired by

Anyone who has a 'can do' attitude in life - regardless of what area they apply that to. In terms of well-known individuals, Ranulph Fiennes & Richard Branson are high up the list.

Outside of Work

Neil has a passion for daredevil pursuits including micro lighting, paragliding and hang-gliding (he represented Great Britain in 2004). He is also has a love for skiing, running, five-aside football, cycling and rowing.

Career

Neil's career started with BT where he obtained an HND in electronics, but he didn't continue in traditional employment for long. At heart, Neil is an entrepreneur and this has led him to set up and run four successful business ventures. The most recent, prior to Natterbox, saw Neil set up a cloud-based security and compliance business (specialising in email and later web) at a time when 'cloud' was then known as managed, hosted, SaaS etc (there have been a lot of name changes over the years!). Neil was one of those early business leaders that pioneered cloud-technology which has transformed the way businesses consume technology - moving away from traditional on-premise hardware and software options. The model Neil has stayed committed to at Natterbox.

Neil specialises in identifying market opportunities then developing and delivering technology to meet those needs.

Neil Burgess

CTO and Co-Founder, Neil specialises in the design, development and deployment of scalable cloud platforms. He has detailed knowledge and experience in building services for enterprises that meet various compliance regulations and best-practices.

Inspired by

Sir Robin Knox Johnston - the first person to sail non-stop, single-handed around the world. Resourceful, tenacious and single-minded against all the odds.

Outside of Work

Neil enjoys spending time sailing on the open water and experiencing the world through great food and wine.

Career

Neil holds a BSC in Computer Science and has held several senior technology positions, including Vice President of Technology at Clearswift; responsible for the inception, development and release of "Enterprise" Email Security products. After several years in this role, Neil joined Neil Hammerton and Jim Page in their business venture prior to Natterbox, Email Systems, which specialised in security and compliance, as CTO. Neil had full responsibility for the company's technology, product and service delivery. During this period, he developed a number of new services to combat the growing number of threats online including Web Filtering and Archiving solutions – all delivered through a cloud SaaS architecture on a highly scalable network.

Jim Page

CTA and Co-Founder of Natterbox, Jim is responsible for global system design and researching new technologies.

Inspired by

Too many to choose from - Amy Johnson, Thomas Paine, Charles Talleyrand, Mark Rothko and Stanley Kubrick spring to mind.

Outside of Work

Jim spends his free time indulging his passions for aviation, classic cars and film noir. Living in France, Jim enjoys good food and wine.

Career

Jim has worked in many technical roles during his career from design engineer to software developer. Jim founded Pandora Ltd, a software house for musicians, early in his career that produced software utilities used by musicians to control synthesisers and drum machines. He later moved into the field of graphics chip design and simulation. Jim worked on the initial design for a graphics chip which was later adopted by Apple for a little known device called the iPhone…!

In 2003, searching for a different challenge, Jim co-founded Email Systems with Neil Hammerton, working as a technical architect and software engineer. In 2007, that company was acquired by an American software company.